2013: The SLBA team needed a refreshed look and feel and a new hosting plan for their popular website, studentloanborrowerassistance.org, which helps college students navigate the complicated waters of the loan borrowing process. They also required some help in rethinking the complicated architecture of their website.
The new look was cleaner and crisper, reflecting the overall aesthetic of SLBA. Functionality they needed included the ability to provide automatic translations to Spanish on every page, an easy-to-maintain polling feature and the ability for users to change text size to provide greater ease for those with visual impairments.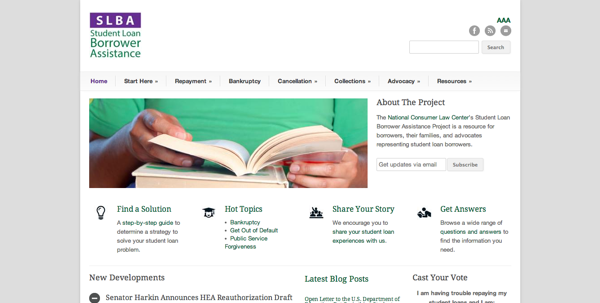 2018: When SLBA needed a content restructuring and design update, we worked together on a full site audit. With Stacy Kvernmo leading the design work, we built a more streamlined look-and-feel into their existing theme. The new design has no decorative images; instead, typography and color guide users through the complex information to find what they need.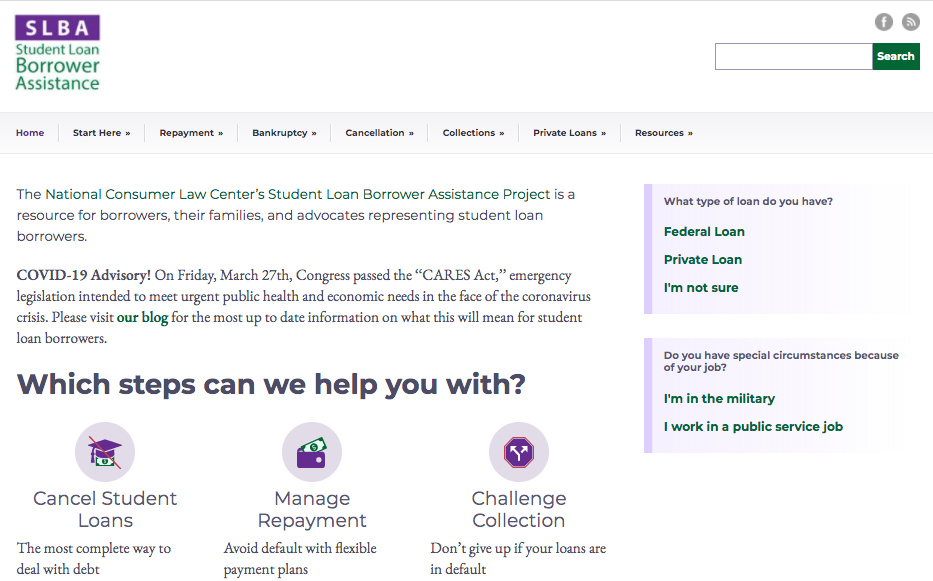 2020: The National Consumer Law Center developed a new logo and brand for SLBA. Stacy applied the new brand to the existing site, updating the look-and-feel with the new color palette. I helped with devops and coordinating the launch of the new look.